Dynamic Risk Assessment
Manage risk in real time, with our innovation award winning dynamic risk assessment for planning, approval and real time welfare monitoring.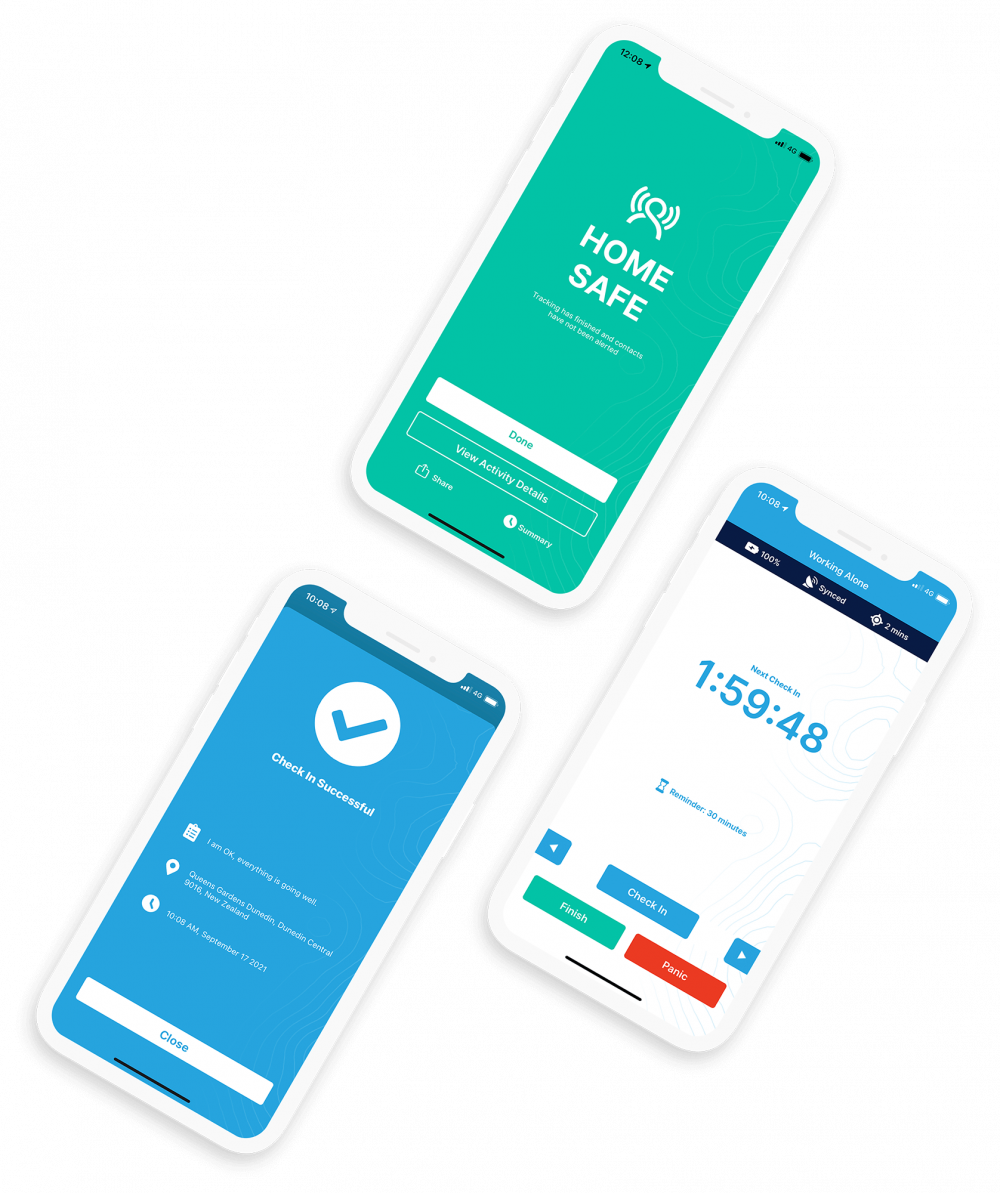 Transform your approach to health and safety from a top down parent-child approach, to a team of empowered adults taking on the world in the safest possible way, with the added protection of fail safe safety monitoring in case something unforeseen happens.
What is GetHomeSafe's Dynamic Risk Assessment?
It is our unique and innovation award winning ability to configure up to 25 questions which are asked prior to enabling a real time welfare monitoring session.
Build your risk assessment from a large selection of question types, such as drop down selections to free text answers.
Manage risk with the ability to configure controls such as "approval required" based on a single answer or compounding risk factors of multiple answers.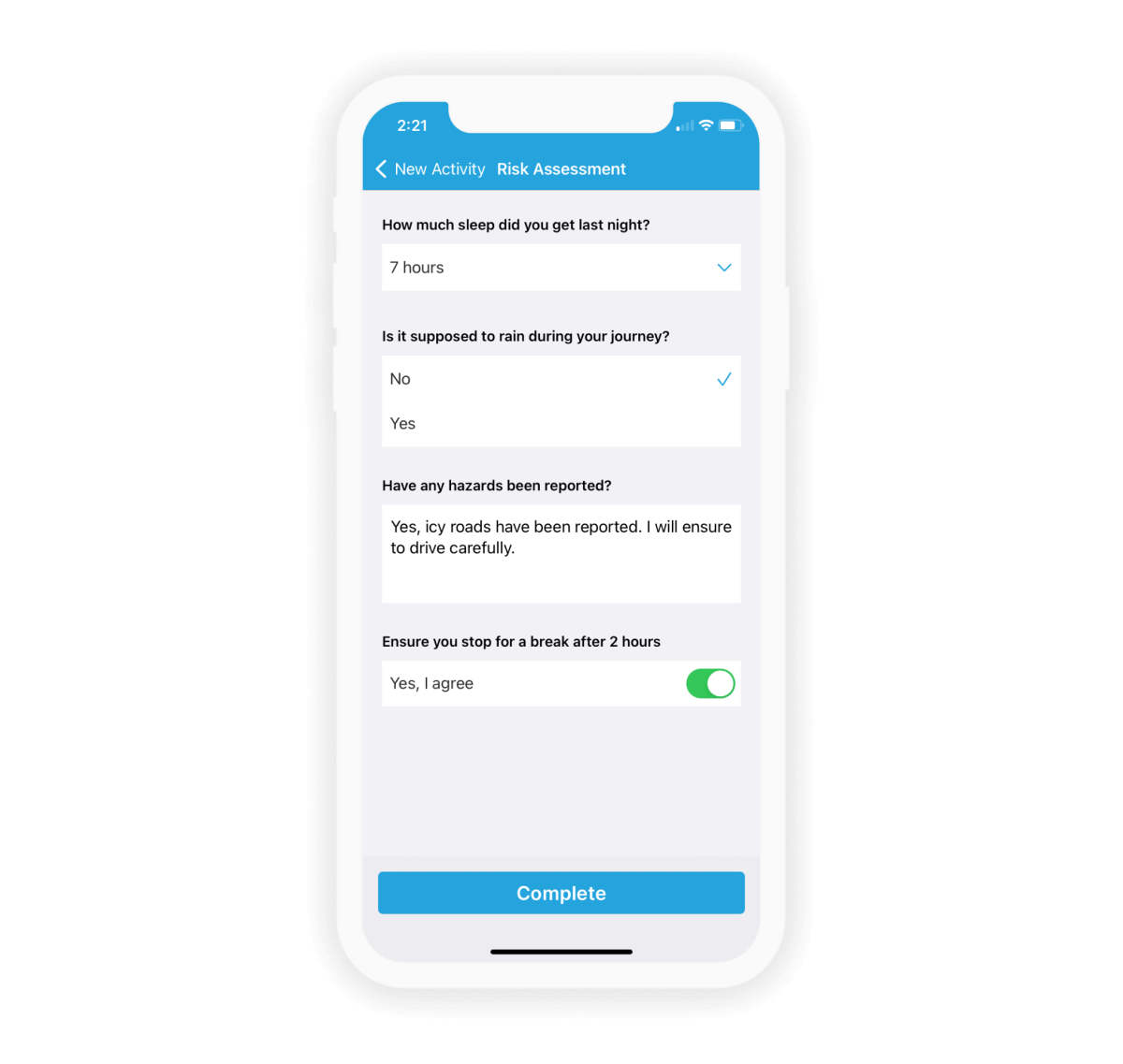 Easy
With an engagement centric design, your team will find the GetHomeSafe app very easy to use.
Dynamic
Dynamically control identified risks based on the compounding factors of the answers to their risk assessment in the moment.
Added Reassurance
The added protection of fail-safe welfare monitoring during the activity.
Try GetHomeSafe's Risk Assessment Feature Today
Identify, mitigate, and stay ahead of potential risks with ease
Try For Free
How The Dynamic Risk Assessment Works
You create and configure a risk assessment to be completed prior to starting a welfare monitoring session.
Build your risk assessment from a large selection of question types, from drop down selections to free text answers.
How each question is answered adds or removes "risk points", with the total number of points then activates the risk controls prior to work starting.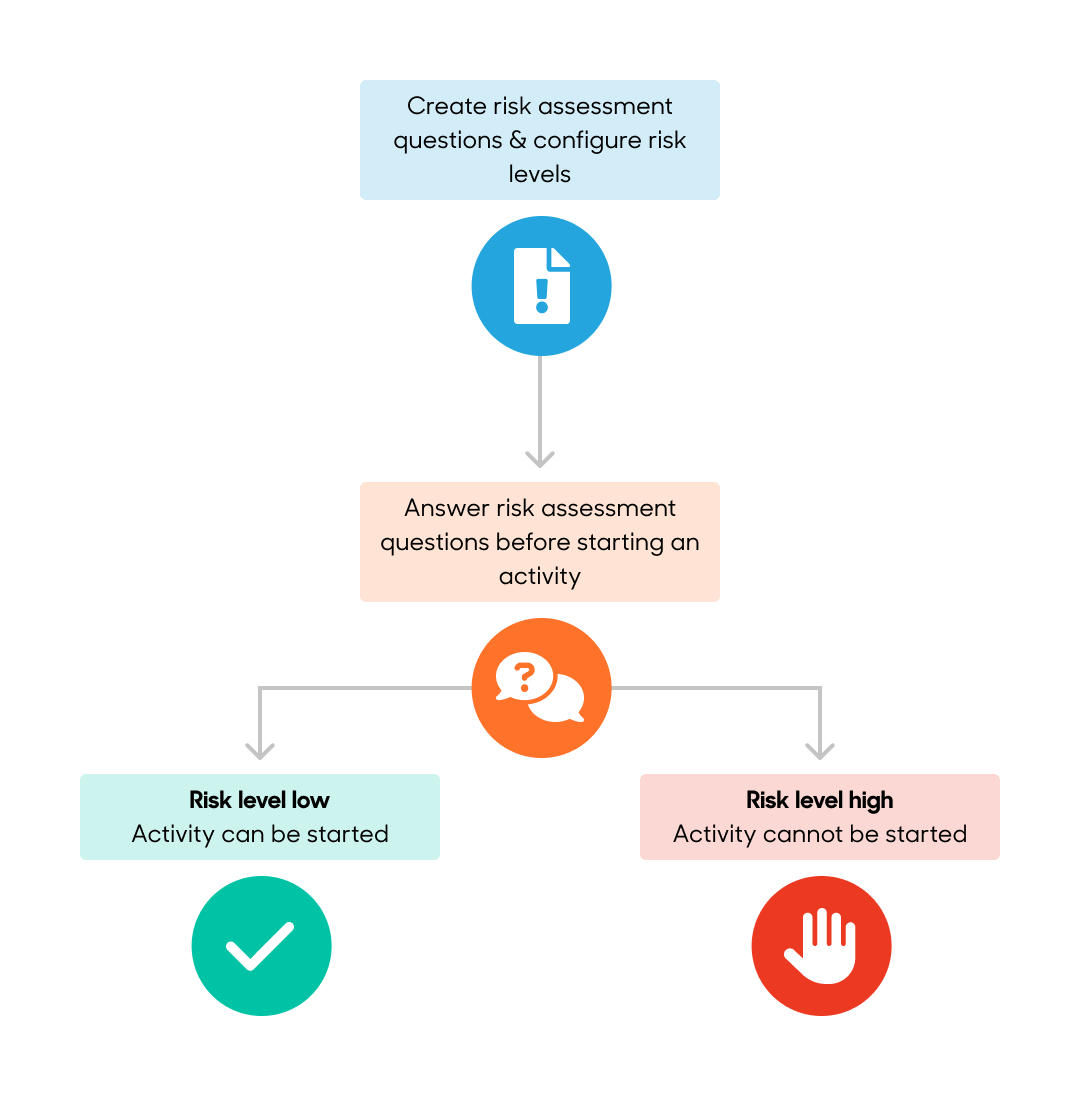 The Winning Combination With GetHomeSafe
The risk assessment and the subsequent risk control such as an approval request is seamlessly combined with all data recorded for the real time welfare session, right through to them registering as home safe.
In the case of an incident, the actions of incident response and subsequent investigation are also added to the one single log.
The result is one complete source of truth from pre-start risk assessment, to controls and approvals, real time monitoring, home safe confirmation, incident response and investigation all automatically combined.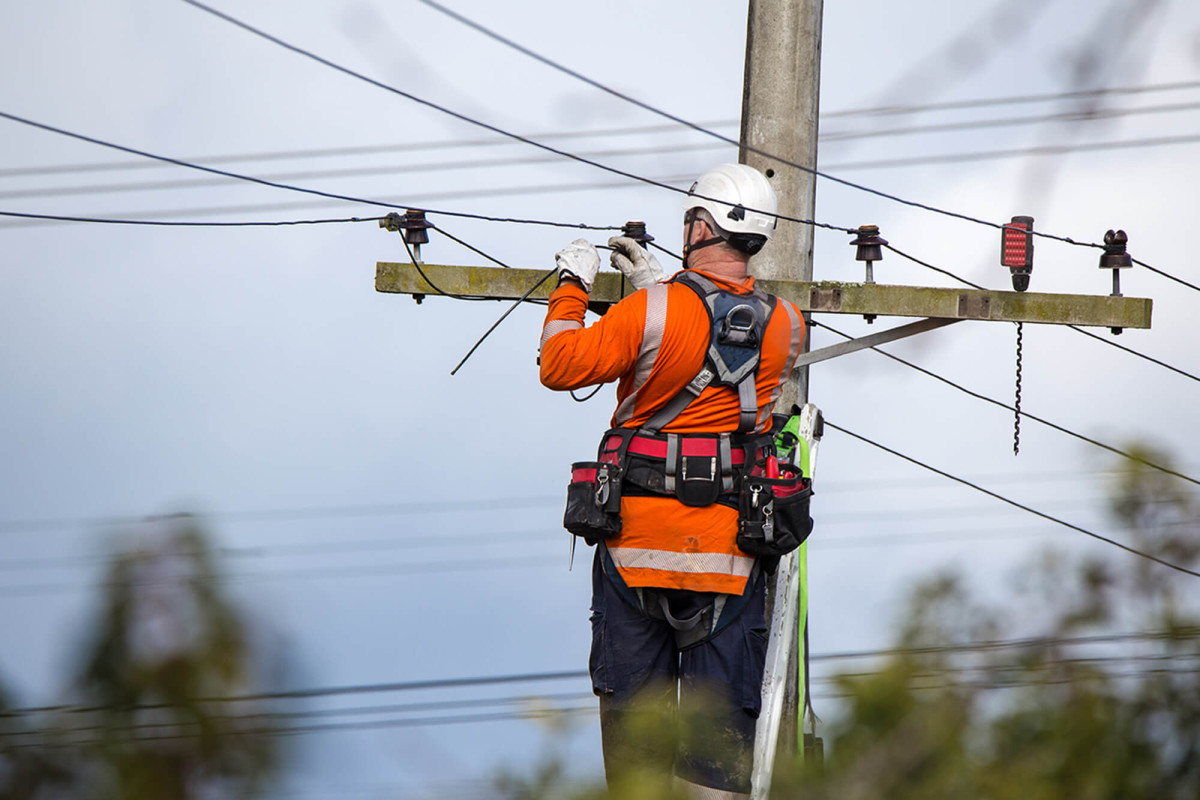 Learn More and Streamline Your Safety
Discover how our Software can enhance workplace security and protect lone workers
Book a Demo
Creating A Dynamic Risk Assessment
The dynamic risk assessment is surprisingly easy to set up, and even easier to use.
Step One
Create a list of questions and pre-set answers
Step Two
Assign points to the pre-set answers
Step Three
Configure the points required to trigger the risk controls
Step Four
Assign your dynamic risk assessment to the activity profiles and it is ready to go