Working Alone
Protect your lone working staff by reducing health and safety risk factors with GetHomeSafe Lone Worker App and monitoring solution.

Lone Worker App & Monitoring Software
GetHomeSafe — Lone Worker is a complete software plan that enables you to manage the risks of working alone in hazardous urban and semi-urban environments.
You get a cost-effective way to engage lone workers, keep them safe, and meet your Health and Safety At Work Act obligations.
GetHomeSafe — Lone Worker includes:
Lone Worker App

Safety Monitoring Web Portal

Optional Panic Button (additional one-off purchase)
The Lone Worker app and platform gives you end-to-end visibility and control, enabling you to carry out time-based check-ins, request safety alerts, and monitor activity and locations. The best thing is that the app and platform are highly customisable to meet your unique needs.
Our Lone Worker plan combines cutting-edge technology with innovative methods to make sure that your employees actually engage with the system, helping you to fulfil your safety obligations.
Try For Free
Try now for free, no credit card is required and it only takes 2 minutes.
Try For Free
1,100,000

+

Activities Started
20,000,000

+

Check-Ins Recorded
Timed activities
Check-in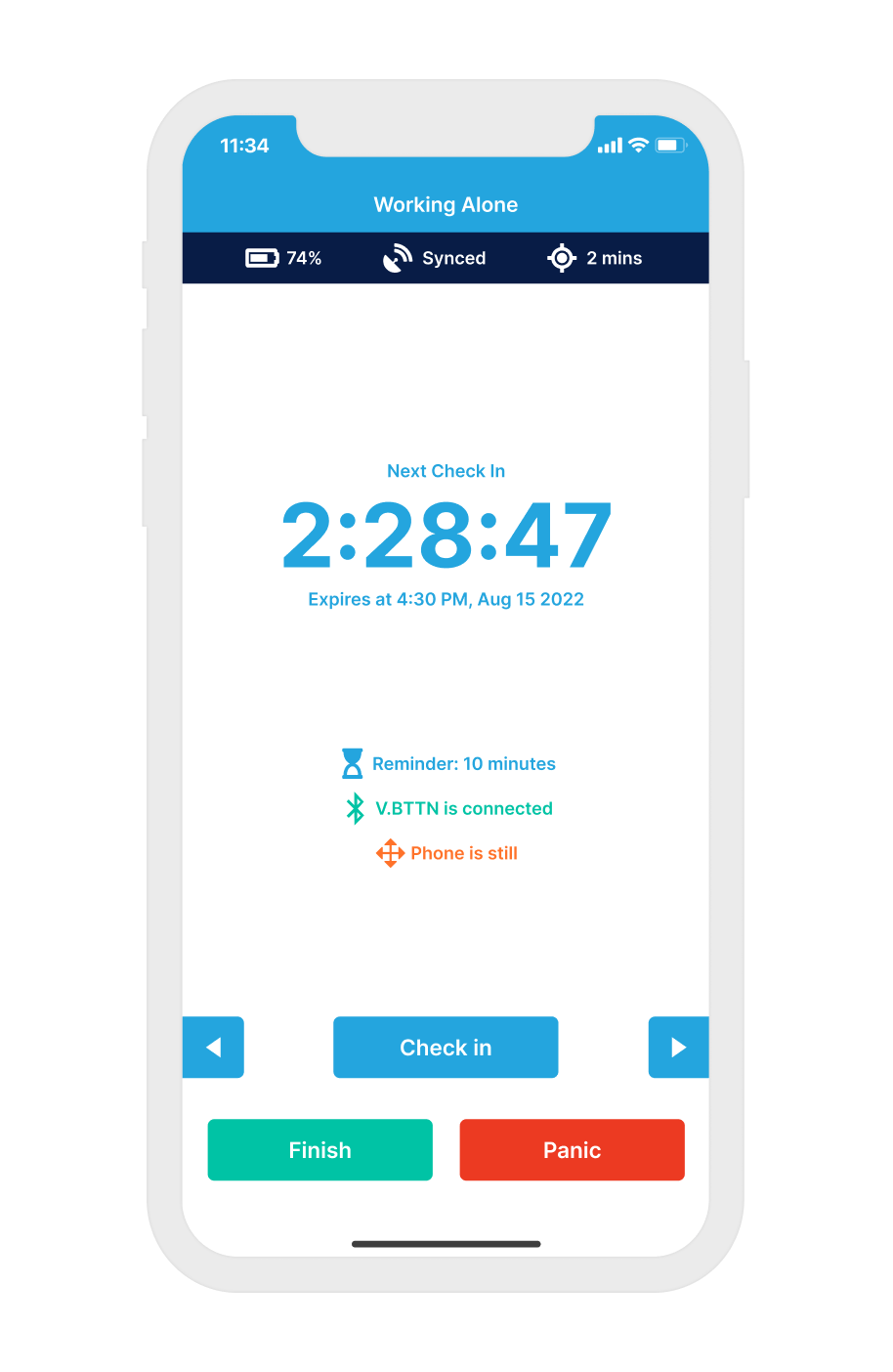 Adjustable GPS tracking

Track and record the live location that is being shared with the GHS application.
Panic alerting

The Panic button will immediately notify your supervisors that you require urgent assistance.
Duress/silent alerting
Man down/motion monitoring

Activate an option to monitor your mobile device for movement and trigger an alert if you become motionless.
Lone Worker Safety Portal Includes
Key safety features for managing the risks of working alone included in our Lone Worker solution:
Live GPS Location Sharing

Fail-Safe Time Monitoring — Alerting for not Checking In

Duress, Silent Alerting, Mandown and No Movement Alerting (App/Phone and/or Wearable)

Wearable Bluetooth Duress Button Wearable

Email, SMS & Phone Call Alert Notifications

Barcode Scanning (Indoor Positioning)

Integration-Friendly, Including Outlook and Google Calendars

Single Sign-On

Active Directory

Implementation Support (Optional)
Learn More About How It Works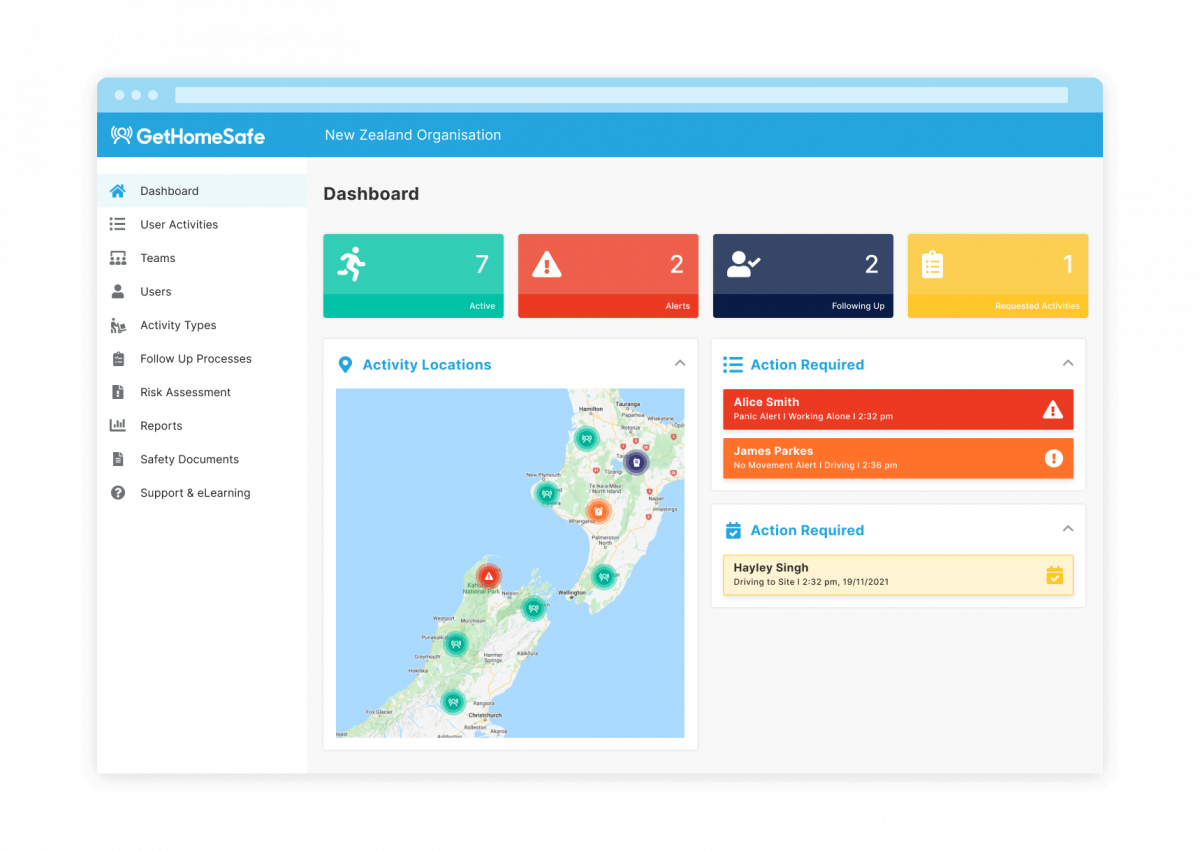 Easy-To-Use & Affordable Lone Worker Safety Monitoring
Save time, save money and reduce working alone risks with one system! 80% of users are able to set themselves up in under 60 seconds and use the lone worker app with zero training. It really is that easy. Just add new users to your account and off they go!
With GetHomeSafe — Lone Worker you can easily automate manual welfare check-ins, which frees up time for productive tasks. You can send out emergency responses quickly if needed, as Lone Worker gives you all the information you need at your fingertips and reduces the chance of false alerts.
Lone Worker combines a variety of lone worker devices and features into one centralised system, so you can pick the right tool for the right job.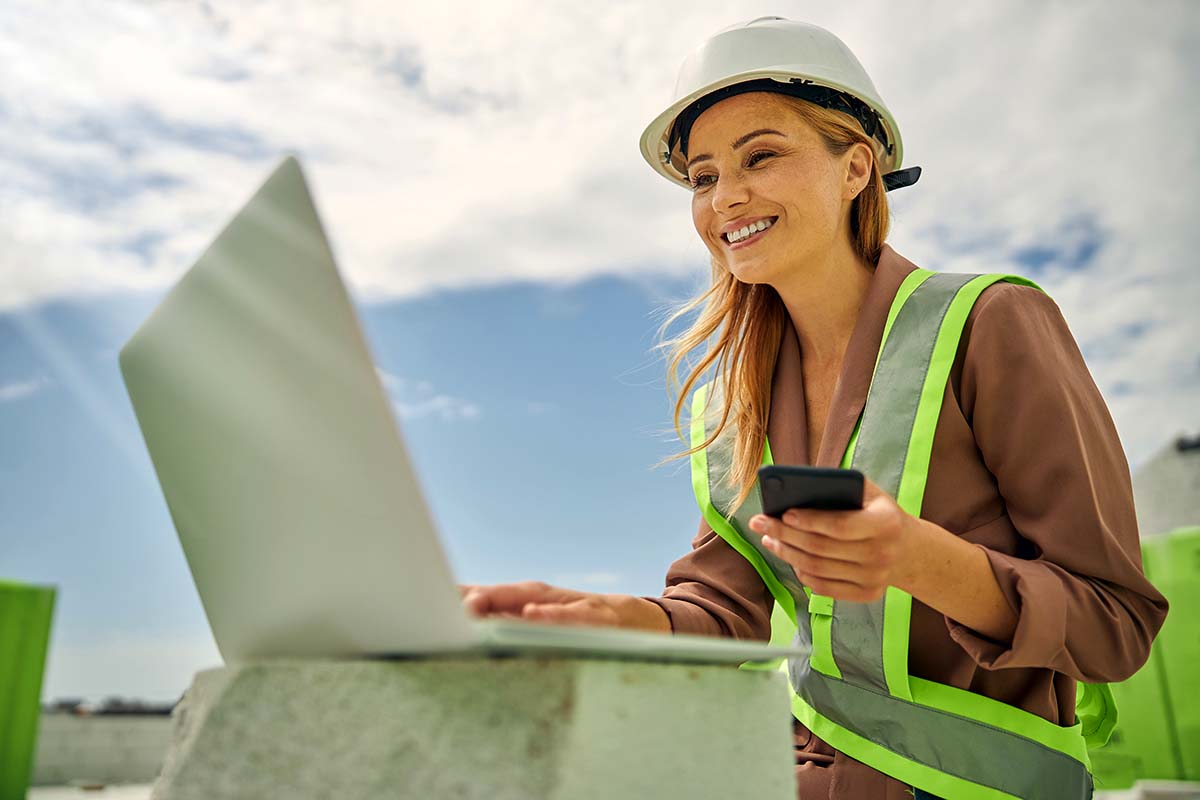 Lone Worker Monitoring — Flexible Options
GetHomeSafe — Lone Worker is specially designed to remove the need for professional monitoring. You'll cut a lot of costs by eliminating compulsory monitoring charges.
The majority of Lone Worker customers choose to self-monitor their remote employees, using the Call Centre feature to centralise safety monitoring. You can create your own follow-up procedures within the platform and provide step-by-step instructions explaining how to follow your SOPs and record follow-up actions for incident response forms.
Should you need it, we can offer professional monitoring of lone worker alerts including BS 8484-compliant options, through an approved partner.
Lone Worker is highly versatile, giving you the flexibility to carry out mixed monitoring alongside professional monitoring of only selected alerts, such as:
SOS Only

Duress/Panic Activation Only

Public Holidays and Afterhours Only

Select Users or Teams Only
Get started today with a free trial account, no credit card required and it only takes 2 minutes.
Enquire Now
Low Cost Panic Button For Working Alone
Combining the GetHomeSafe — Lone Worker App with a Bluetooth-connected Panic button and self-monitoring is the most feature-rich and cost-effective lone worker solution on the market, backed by our best price guarantee.
Think of the Bluetooth Panic Button as the remote control for the Lone Worker App, do your welfare check-ins or set off a panic alert with a click of the button. The App contains all the smarts, you are left with a very simple and cost-effective panic button and lone worker device.
Quickly and easily set off a panic alert without touching your phone, initiate a rapid emergency response based on your own escalation processes.
Smaller and lighter than a normal coin, the button is easily wearable on a selection of accessories, including a pendant loop and wrist strap. The button doubles as a Man down device, with configurable sensors to detect if you have been incapacitated for a period of time
Learn More About the V.BTTN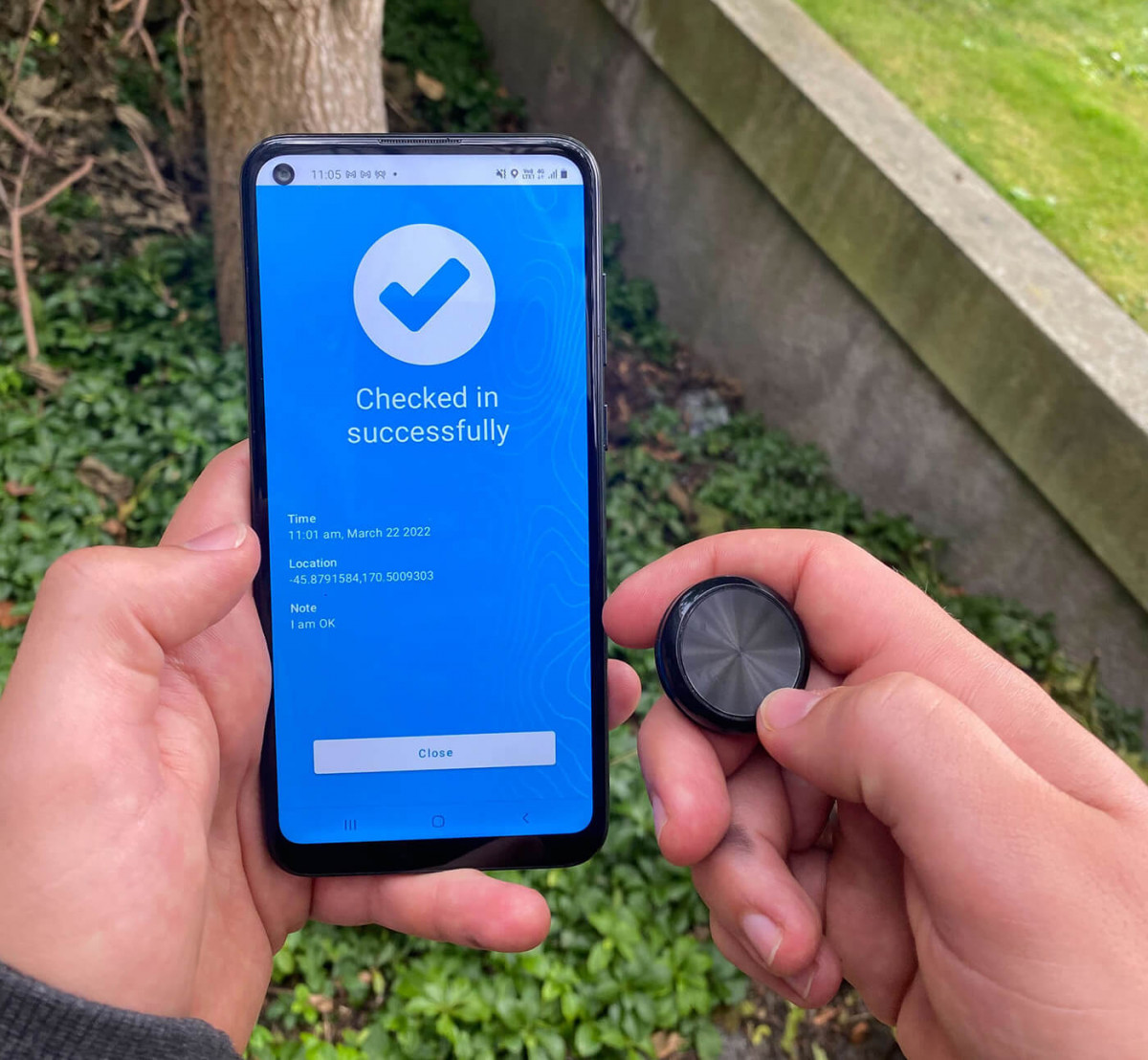 Do You Still Have Questions?
Review some of our frequently asked questions below or contact us for a quick and informal chat with one of our friendly team members about your lone worker safety requirements.
Contact Us