Travel Safety App & More
GetHomeSafe's Travel Safety App & Journey Management solution provides a robust & easy to implement safety management solution. Build engagement between managers & workers. Manage risk, gather insights, drive engagement and performance improvement.
Travel Planning & Approval Software For Your Mobile Workforce
GetHomeSafe is a complete software solution to manage the risks of both travelling and working in hazardous environments with our easy to use Travel Safety App.
More than just a travel safety app, you get everything readily available to plan, review, approve and track journey's in one easy-to-use platform that can be configured to meet your needs.
Try now for free, no credit card is required and it only takes a minute. Alternatively, book a free no-obligation live demonstration.
Try For Free
Try our Travel Safety App now for free!
No credit card is required, it only takes a minute to get started and cancel anytime.
Try for free
Travel Safety Planning the Easy Way
Our Journey Management System allows workers to quickly and easily pre-plan travel, trips and request approval before they leave, from either their phones or desktops.
Supervisors can quickly and easily review these travel plans from their phone or computer, managing risk on the go.
Managing risk and monitoring travel safety has never been so easy. Why should you choose GetHomeSafe - Journey Management?
Rapidly plan, review, and approve journey plans

Speed up approval times with host pre-approved travel plans

Manage journeys on the go with the JMS mobile app

Access everything you need in one simple-to-use, real-time platform

Save time by automating many planning, approval, and monitoring tasks

Be prepared for audits and compliance checks with automated data and health and safety compilation.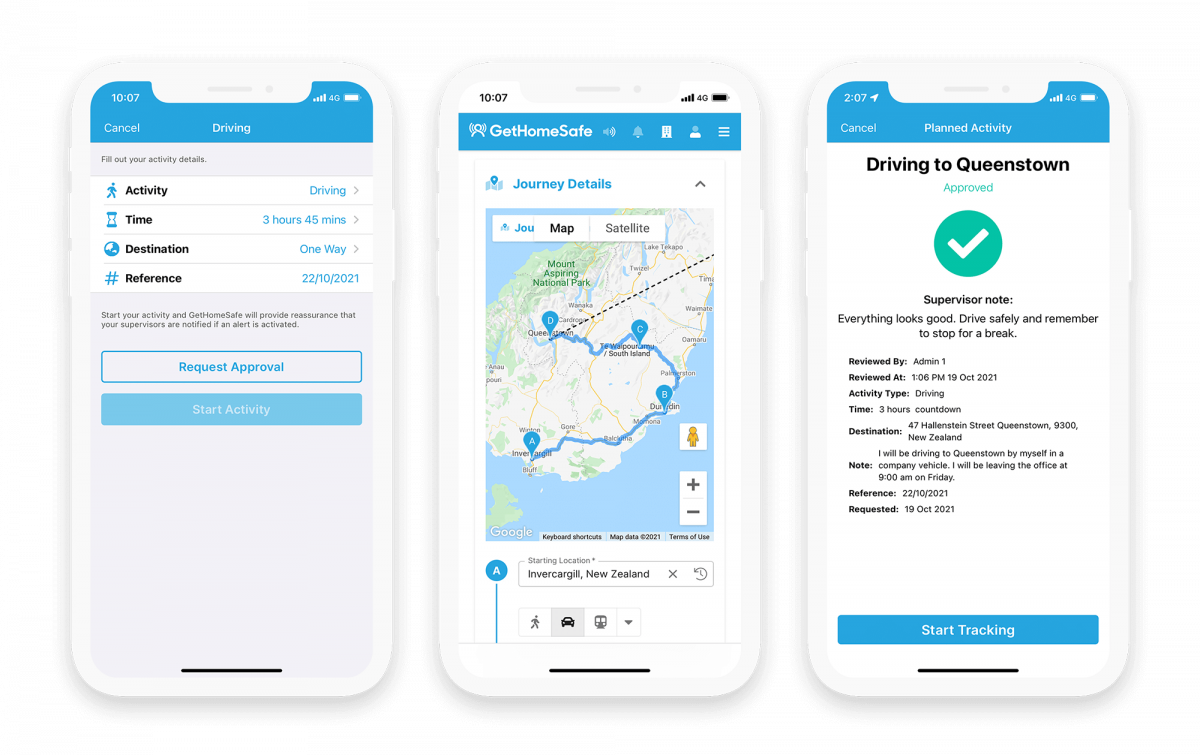 Manage Fatigue
Full control over travel plans and routes
Review and approval requirements
Point-to-point GPS tracking
Time-based check-ins
Fatigue checks and alerts
Real time journey monitoring
Vehicle Tracking & Automation
Link journey plans with vehicle tracking
GPS proximity of your workers relative to their vehicles
Fatigue management software integration
Process man-down duress, collision and rollover events
Centralised platform
For Large Enterprise
Service level agreements
Azure AD integration
Customised eLearning
Training the trainer sessions
Per journey pricing
Simultaneously Manage Fatigue & Optimise Routes
With our Journey Management plan you can review your employee's route to ensure:
Total driving times are not intentionally exceeding policy limits

Journey legs and break times fit your fatigue policy

Sites are visited in a logical order

Routes are optimised to minimise travel distance and carbon footprint

Fatigue is checked prior and routinely throughout the journey with a cognitive test.
Save time, money, and the planet by using one platform to review and approve journey plans. Also, you help to reduce driving accidents by managing the risk of fatigue.
Start Now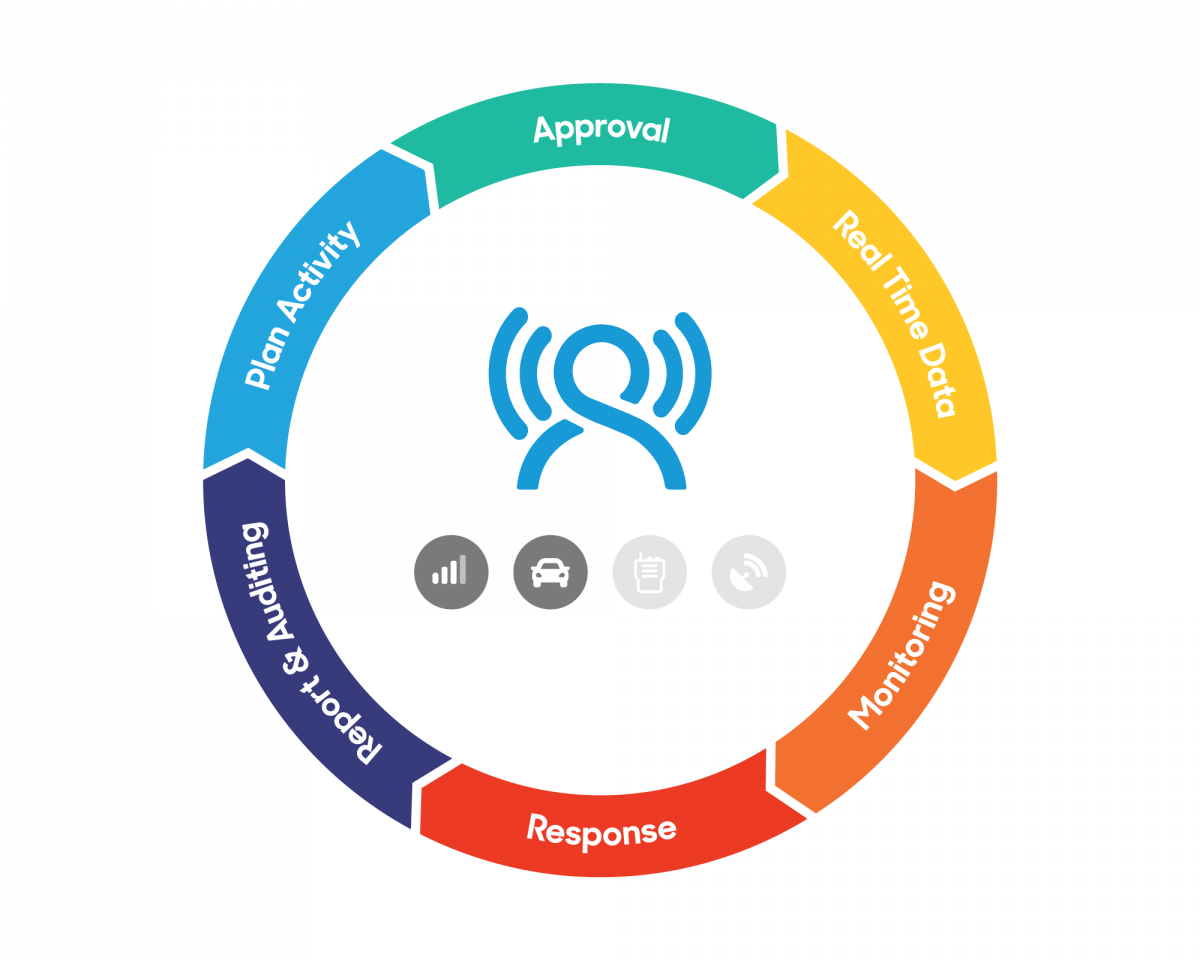 Vehicle Tracking Integrated with Journey Management Planning
The benefits of linking your vehicle tracking and fleet management solution with your GetHomeSafe account include:
See real-time GPS proximity of your workers relative to their vehicles - two locations on one map

Receive GPS location information of all assets, even rented and hired ones, when journey's are tracked through the JMS app

Report on which assets are being used for higher risk activities

Process Duress and Collision, and Rollover events
Centralise all your travel and fatigue information into a single platform.
Learn More About Vehicle Tracking & Satellite Coverage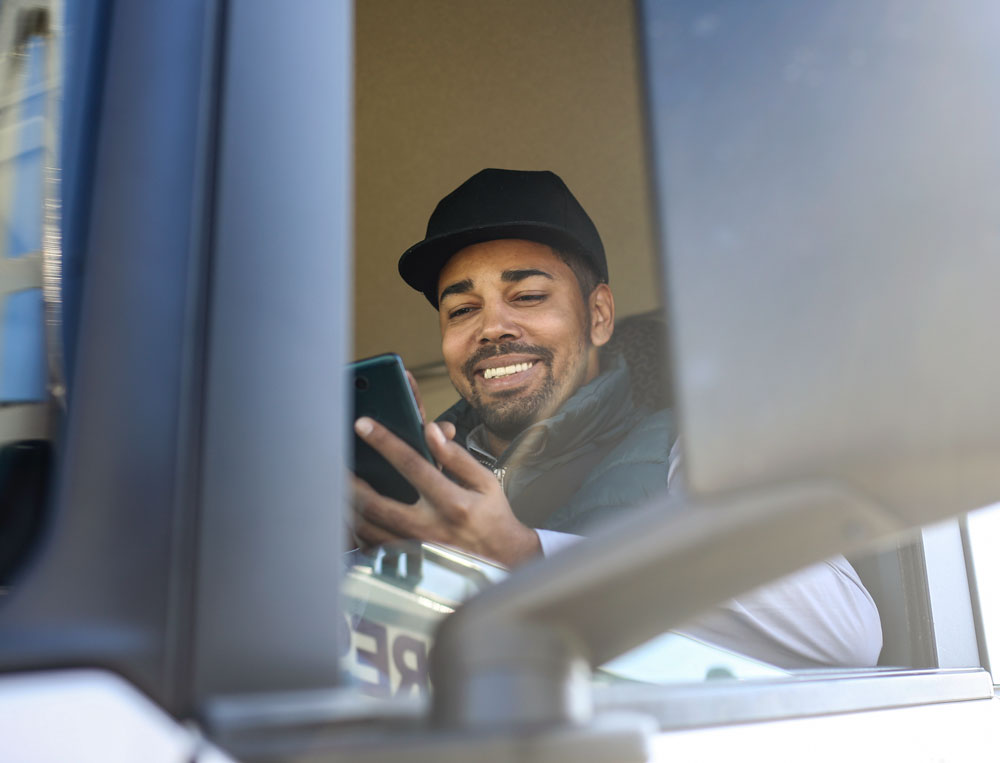 Do You Still Have Questions?
See below for frequently asked questions or contact us for a no obligation chat about your journey management requirements.
Contact Us