Trip of the Month - Copland Track, Welcome Flat Hut
8 November 2022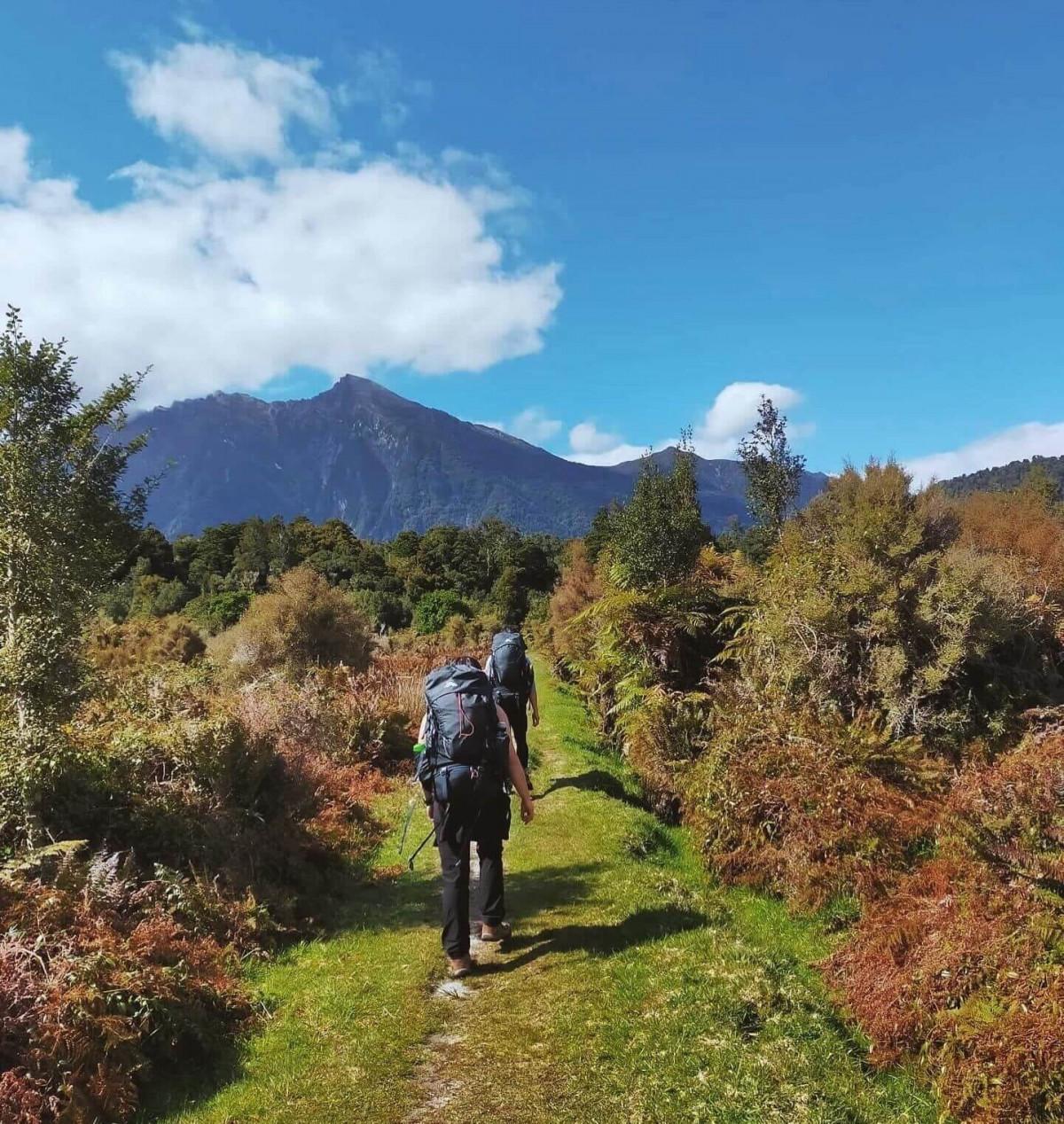 A popular 2-day hiking track on the West Coast of New Zealand provides stunning forest and mountain views all to a lovely hut with natural hot pools. The Copland Track is located on the West Coast of the South Island about 20mins outside of Fox Glacier. A moderately difficult 7-hour hike 18km one way.
Our Account Manager Sophia shares her experiences below.
With the long weekend approaching, it was time to pick my next adventure to go on. One walk in particular that had been on my list of to-dos was the Copland Track, Welcome to Flat Hut.
With no cell coverage out there and dangerous terrain, it was highly recommended that you let people know your plans, carry an emergency device such as a PLB or Satellite Device and walk with a group. Fortunately, I had the ability to run a GetHomeSafe activity, great hiking buddies and a satellite device.
Immediately after arriving at the car park, we were swarmed by sandflies, being in the West Coast it was a given that sandflies were going to come after us so having really good insect repellent is highly recommended!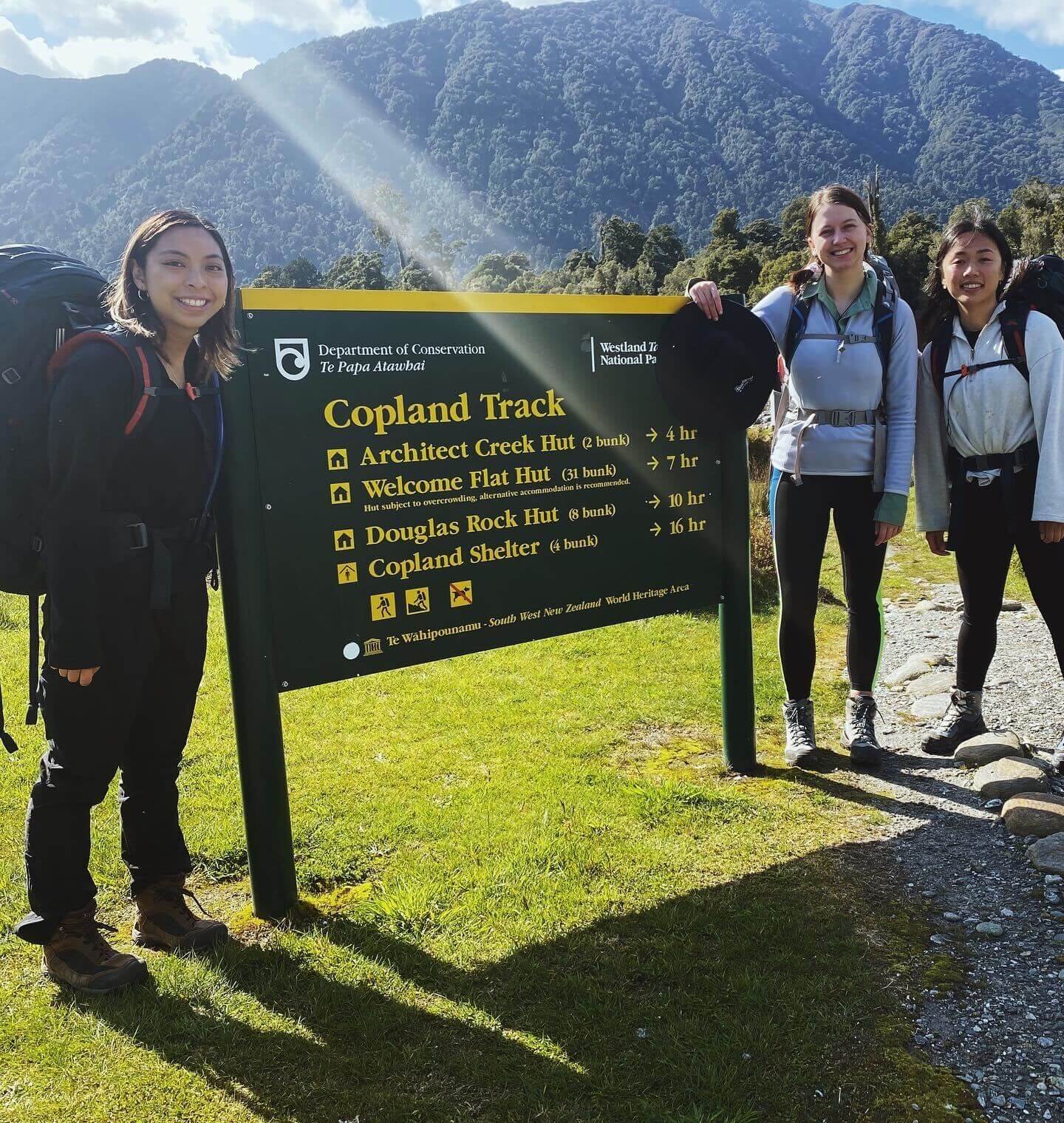 Escaping the sandflies in the car park was the first challenge but the next challenge was reaching our first marker on the other side of a large river/creek bed. Luckily we chose a weekend when it hadn't rained, but even so, we still had some tough water to cross. If the first bed is flooded (Rough Creek) it is highly recommended that you do not start the walk under these conditions as all the other river beds will also be flooded. There is an emergency bridge available for those returning.
After successfully reaching our first marker without getting wet tramping boots (we came prepared anyway, just in case!) we began the first section of the forest track. For the first part of the track, we hiked beside the beautiful Karangarua river.
The track was one of the most diverse I've ever done, with lush green forest, dry river beds, long swing bridges and steady streams of water you had to walk over within the first couple of hours. A hour or two later, we were greeted by the Copland River which was a beautiful blue colour.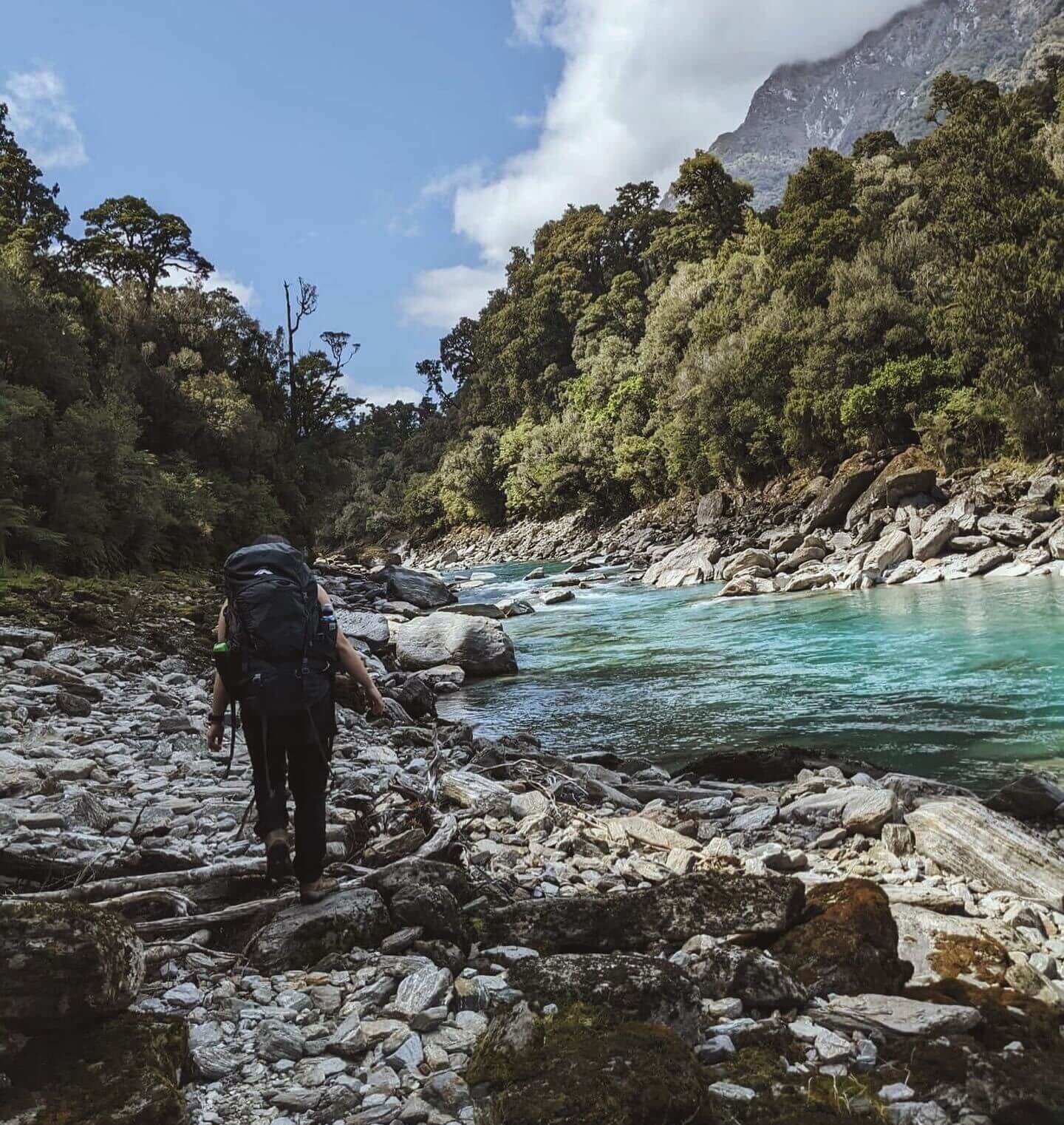 The next challenge was to walk on large rocks beside the Copland river to our next market, this slowed us down a bit as many of the rocks were wobbly and a misstep could mean a twisted ankle. We also stopped for a cheeky drink of the water which was the freshest most delicious water I have ever tasted, straight from the beautiful mountains.
After walking a bit longer we decided to have lunch just over halfway to our destination at Architect Creek Hut which had a beautiful long drop toilet and spot to rest.
A couple more hours and several long swing bridges later we finally made it to Welcome Flat Hut. We were greeted by the Doc ranger immediately and shown to our room for the night.
After a quick rest, we headed straight to the hot pools. With different pools and ranging temperatures, there was plenty of space for us to relax and unwind. Though no one dared to enter the bubbling pool which you could expect was boiling hot!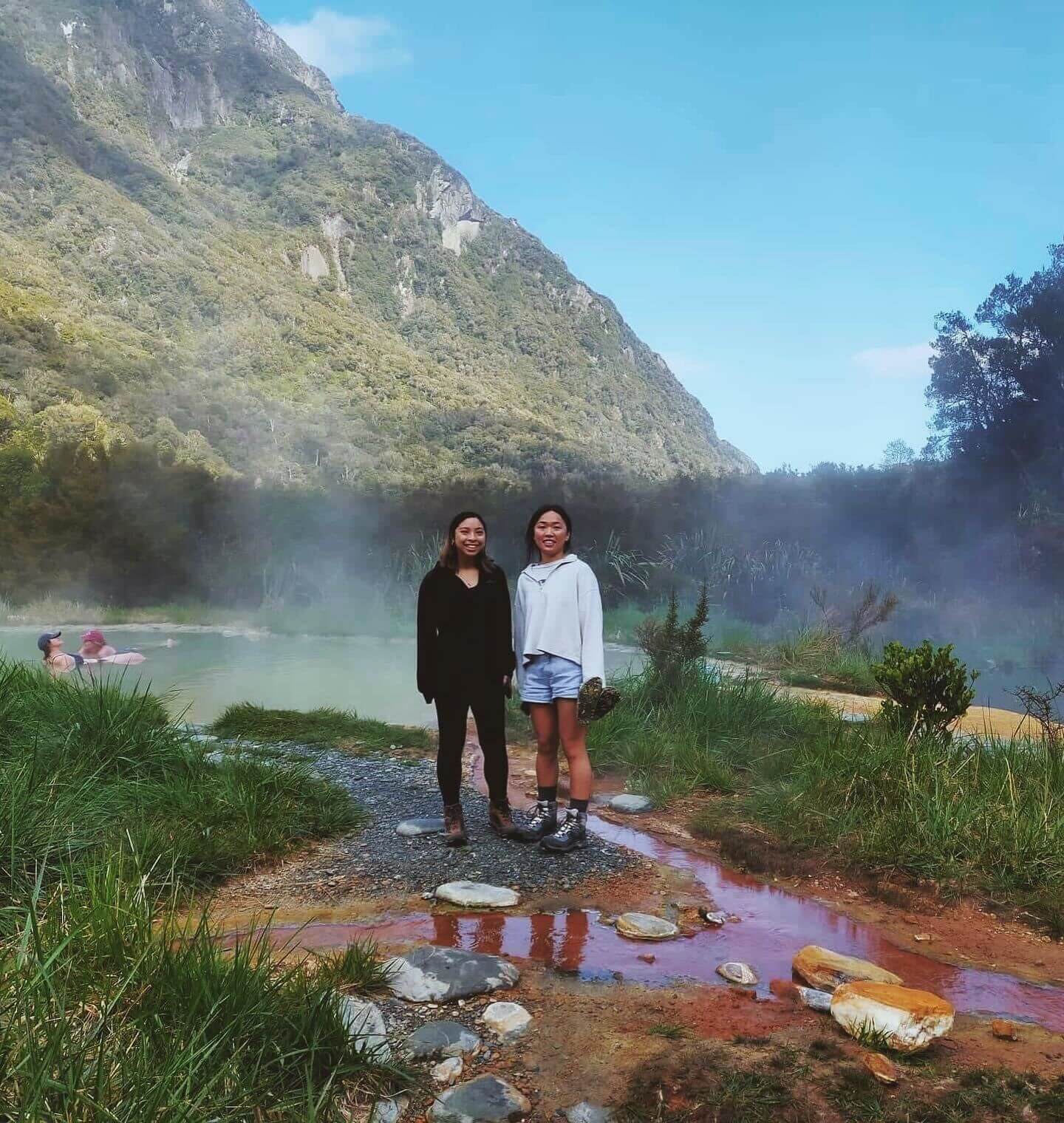 The Copland Track, Welcome Falt Hut has been one of my favourite hikes ever and I'll definitely do it again over the next year or so. What a better way to reward yourself after 7 hours than to bathe in the natural hot springs New Zealand has to provide. I am very lucky to live close to such a beautiful walk.
Because the track is dangerous in wet weather, it is important to prepare yourself correctly. Check the weather, let people know your plans and have some form of emergency device. There is absolutely no cell coverage out there which is nice to get away from in some cases but this means no way of calling for help unless you have a device. Planning is all part of the adventure, this track was an unforgettable experience that i'd love to do again!