What are you doing to help your workers travel safely?
8 October 2021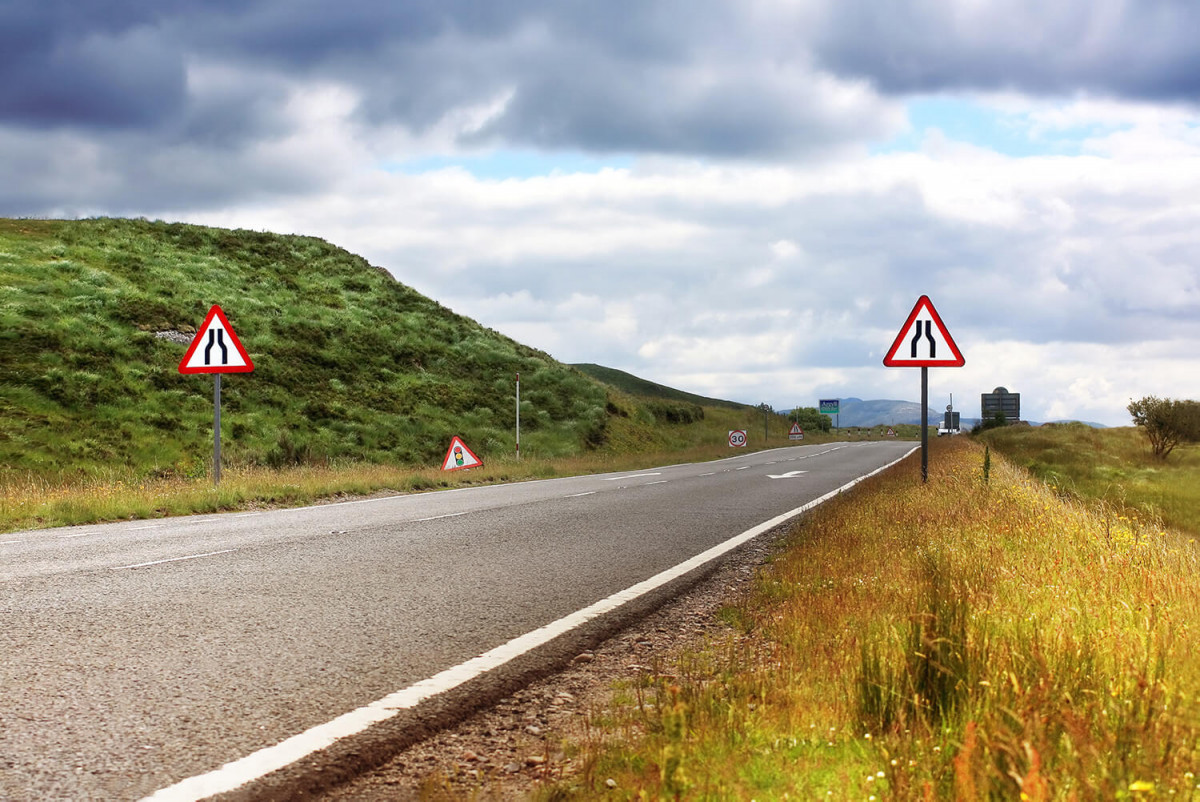 Journey Management Planning, Health and Safety Executive's New Guidance
New guidance on 'Driving and riding safely for work' has been issued by the Health and Safety Executive (HSE) and the Department for Transport (DfT) in the United Kingdom. This guidance clarifies the need, more than ever, for employers to manage the risks faced by their workers who travel as part of their jobs.
Driving is the most dangerous work activity that most people do. In Britain, 1 in 3 road traffic collisions (RTCs) involve somebody travelling for their work and many other collisions by people travelling to and from work.
This guidance outlines that although these risks cannot be entirely controlled, employers or organisations engaging drivers and/or riders must take all reasonable steps to manage these risks, and do everything reasonably practicable to protect workers from harm in the same way as they would in a fixed workplace.
Planning & Managing Journeys
A key element of managing these risks is to plan and manage workers' journeys (after assessing whether the journey's even necessary in the first instance.) A good journey management plan involves considering the time the journey will take, where the work is, schedules and timing (including planned rest) and other risks faced by drivers and riders – such as fatigue and poor weather conditions.
Workers should be empowered to make the right travel choices by implementing a standard process for planning and managing their journeys and trips. This does not have to be a time-consuming and tedious activity. Digitalised journey management plans can be used to achieve a user-friendly and efficient system to mitigate and prevent travel-related safety risks, without distracting workers for too long!
The onus is not only placed on the employee themselves, but also supervisors and management to ensure every journey carried out for work has valid and operation-related reasons, and that exposure to risks has been minimised as far as possible. Reduce your administrative processing and cost by using a JMP with a straightforward review and approval mechanism, all of which can be done on-the-go.
Workers use the GetHomeSafe app or web portal to log their journey plan before they are undertaken, including:
intended destination
ETA or check-in schedule
road conditions & hazard assessment
fatigue assessment
job numbers or references
coverage prediction
GPS device, digital radio or vehicle details
attached documents or photos
An additional saved task feature enables regular journey plans to be saved for a quick start at a future time/date.
Are your drivers fit to drive? Fatigue Management
The HSE explains that it's essential to make sure your workers are fit to drive before they undertake their journeys. On top of satisfying eyesight and other health requirements, employers have a legal duty to protect workers from fatigue.
Fatigue can significantly affect how quickly you process information and the quality of your decision making. Reduced alertness, vigilance and concentration can be deadly! It's estimated that around 10-20% of all crashes are caused by driver fatigue, and 1 in 8 drivers admit falling asleep at the wheel (Brake Charity, UK). With fatigue being a leading cause of motor vehicle accidents, both employers and employees should be aware that driver fatigue is most likely to be suffered:
on long journeys, over long distances
on monotonous roads, such as a motorway route
between 2am and 6am or 2pm and 4pm
after eating
after long working hours or on journeys home
after long shifts, (especially at night)
Providing employees the means to assess their fatigue and make informed decisions on their journey or trip is important, and could help save accidents and lives. This can be achieved via the GetHomeSafe journey management fatigue integration, which allows workers to know when fatigue could get in the way of a sharp mind by testing personal alertness levels on a regular basis. A scientifically measured approach to analyse driver data with the aim of reducing risks, thanks to our partnership with the team at Predictive Safety.
Telematics
The HSE's guidance also asks employers and decision makers to consider whether they require vehicle safety monitoring technologies or 'telematics'. Telematics can be used as part of journey management systems, an effective means of monitoring indicators of risky driver behaviours such as harsh or erratic driving, excessive speed, distraction and drowsy driving – so that they can be acted upon.
Our partnerships with vehicle telemetry and fleet management systems like EROAD, allow you real-time visibility of your vehicles and workers all on the one platform.
What are you doing to help your workers travel safely?
This new approach from the Health and Safety Executive calls for employers to start managing travelling workforces differently. With this clear, simple guidance in mind - what are you doing within your organisation to help your workers travel safely?
If you or your organisation are looking for travel safety tools for planning, journey and fatigue management, please head to our Journey Management Solution page.