Brook Waimārama Sanctuary
2 August 2022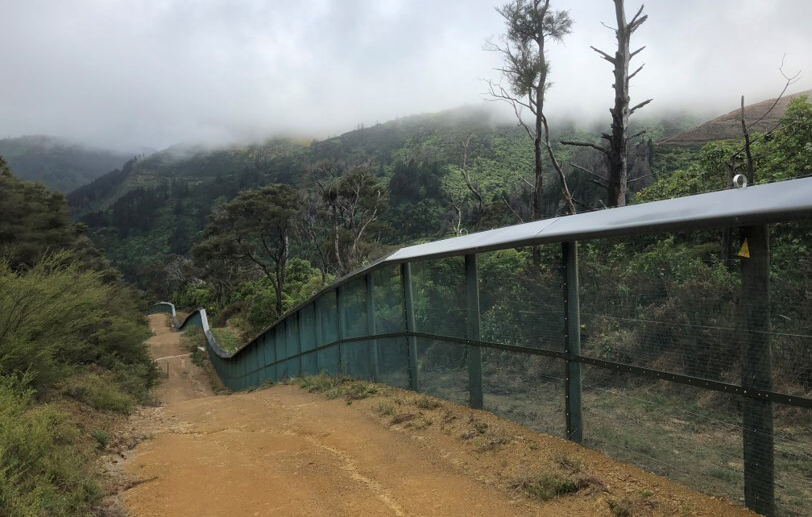 Overview
The Brook Waimārama Sanctuary is a community-based initiative, located at the top of the South Island in Nelson. The sanctuary sits on the former water conservation reserve lands and the idea for the sanctuary came about in 2002. Before coming into fruition in 2004 when the trust was formed. Now with over 400 volunteers and over 21,000 hours worked per annum, the Brook Waimārama Sanctuary is brimming full of life.

"The solution
offers further security to our people working in tough conditions that someone will be alerted via the GetHomeSafe service to come and find them".
Try Their Solution
Challenge
Because we have a range of animals to care for, the job we do is not just from Monday to Friday. During the weekend or half-term holidays, we are still coming in to look after the animals. With this, sometimes we might only have one member of our team in on a day. GetHomeSafe gives us peace of mind that anyone working alone will be safe should an accident happen.
Solution
What made you choose GetHomeSafe?
The Brook Waimārama Sanctuary (TBWS) contacted GetHomeSafe (GHS) in regards to health and safety concerns for their community. TBWS implemented a solution that extends workers' coverage in order to more safely keep track of where people are in case anything goes wrong.
Results
Health and safety is always a priority, and we are proud to say our GHS app has made a positive difference to TBWS. Staff have more confidence in knowing that they can be found and attended to in the situation where they find themselves in trouble with poor service.
Check out TBWS here https://www.brooksanctuary.org.nz/