Guest Blog – Shelley Healey From Radfield Home Care
20 December 2022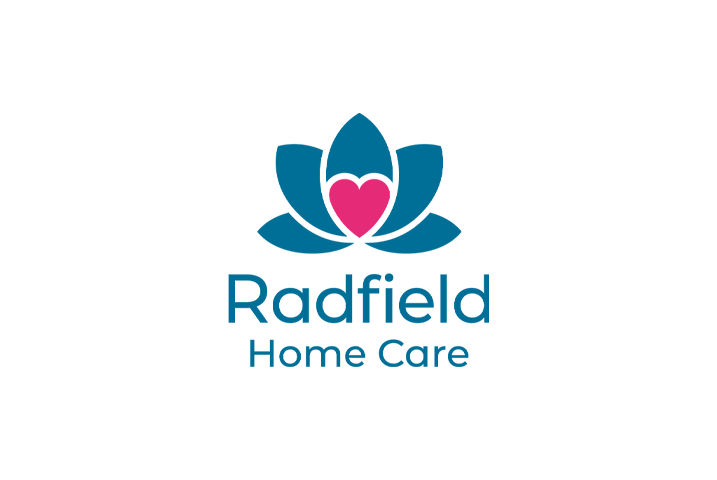 Tell us about Radfield Home Care
Radfield Home Care is a network of domiciliary care companies, working in local communities to provide care to people in their own homes. They have a strong focus on providing a quality of care that enhances the quality of life for older people, supporting their independence and allowing them to continue to live in their own homes instead of potentially moving into residential care.
To provide this care to people in the community, the Wycombe, Beaconsfield and South Bucks branch of Radfield Home Care currently employs nearly 40 care professionals, who spend the majority of their time as lone workers out in the field, with a lot of driving involved.
What is your role?
I'm Shelley Healey and I work for Radfield Home Care Wycombe, Beaconsfield and South Bucks in the role of Office Coordinator.
I started with Radfield Home Care in 2019 as a care professional in the field. The role involved a lot of driving around the local area visiting clients in their own homes. Sometimes this could involve being out late at night or first thing in the morning and driving around very rural areas in the dark. It is a very rewarding role but that is an element of the role that a lot of care professionals don't particularly enjoy!
I now primarily work in the office although my role still involves some time out in the field, doing care calls. Now as a coordinator my time is largely occupied with organising rotas and dealing with day-to-day changes in the rotas based on clients' differing needs and care professionals changing availability. It is a very different role from what I used to do but one I still enjoy, although it brings a unique set of challenges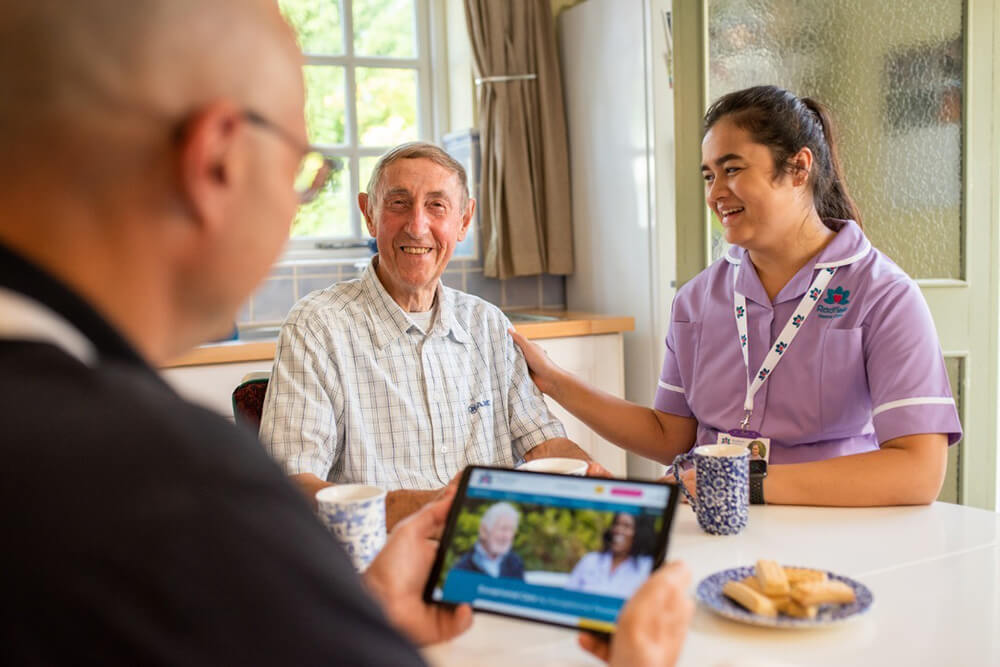 How do you use GetHomeSafe at Radfield Home Care?
We run an on-call service out of office hours and we are have to check the team out in the field past 8pm get home safely and this is something I am also involved in. Previously we had a rudimentary process, using a dedicated Whats App group for the relevant members of the team to check-in with the member of the on-call team when they got home in the evening.
We now use Get Home Safe and set each member of the evening team a set timeframe to check-in on the app. What a lot of the carers really like is the fact that they are being tracked by GPS on the system. Therefore, if anything happened to them, say they had an accident or a breakdown and they were stuck in a rural location, we would be able to locate them easily and get help. This definitely helps provide peace of mind to those members of the team who are out in the field, especially during the darker winter months. Sometimes they can be driving to new clients and in areas they've never driven in before, which in the dark can be quite intimidating for some people.
How has it improved your business?
From a business perspective this also helps in a number of ways. We have a more defined process for the care team to follow which helps them remember to check in when they return home. In addition, we can track where people are if we need to and from a regulatory standpoint it is beneficial. As a care provider we are regulated by the Care Quality Commission (CQC) and there is a big focus on the management team implementing systems to ensure a safe and quality service. Utilising technology such as Get Home Safe is definitely a way to improve safety for our care professionals and is easily demonstrated to the regulator as well, which is highly beneficial when it comes to our inspections with the CQC.
Another benefit of the system from a carers point of view is that the system is incredibly easy to use. We help new care professionals, install the app if they need assistance, although that in itself is a very easy process, and then they simply have to open the app when they get home in the evening and press a button to say they are home safe.
All of the setup work is done by the office team each evening for the carers, although if they want to set their own timers for ad-hoc routes out in the field they also have the ability to do that, so the system is flexible.
Another function that is reassuring for the team out in the field, although thankfully we have never had a need to use it so far, is the app has a panic button feature. If any of the team find themselves sin a dangerous situation they can open their app and there is an easily located alarm button which immediately notifies the office to get help to them. Again this is another feature which is good for CQC purposes as well.
All in all, Get Home Safe has definitely been a successful addition to our daily routine and provides real benefits to the team out in the field'.
For more information on Radfield Home Care, visit www.radfieldhomecare.co.uk
Try Their Solution
Like what you hear? Try their solution today for free!
Contact Us