Top 5 Tips on finding a Personal Safety App for you
9 February 2022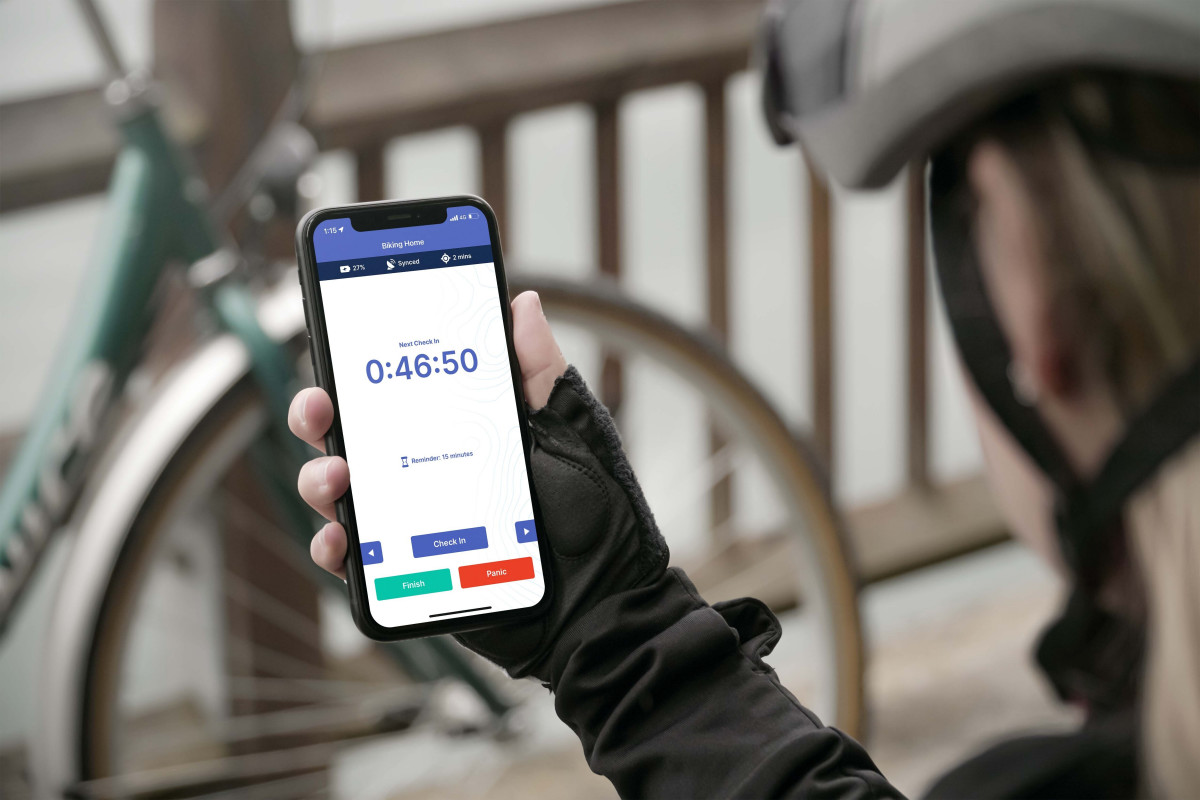 Personal Safety is the ability to protect oneself in situations perceived as involving a threat to well-being. No matter what the activity is whether it is walking alone, biking alone, driving long distances, going on solo adventures, or doing field work out somewhere on the farm, the potential for something to go wrong is always a risk you have to consider. The plan of letting someone know before you embark on your adventures has always been an essential part of traveling. How many times have you said "don't worry, I will call you when I get there"?
It is clear that people with mobile phones feel a lot safer than those who have no method of communication when alone. The ability to call or text someone when something goes wrong is a safety net that protects you as an individual. According to a recent study on 'Personal Safety App Effectiveness' by the University of Glasgow, having a mobile phone is now considered to be one of the best ways to protect yourself. The ability to use additional tools to enhance your safety has created some opportunities for Personal Safety Apps to help protect you so you can focus on spending more time enjoying your adventures or work.
Personal Safety Apps offer a variety of solutions depending on what type of safety you require, these apps help people find your whereabouts, notify them if you haven't made it home, and even have the ability to alert through a red panic button.
But what should you consider when shopping for a Personal Safety app for you? Here are our Top 5 useful tips on how to find the right Personal Safety app for you!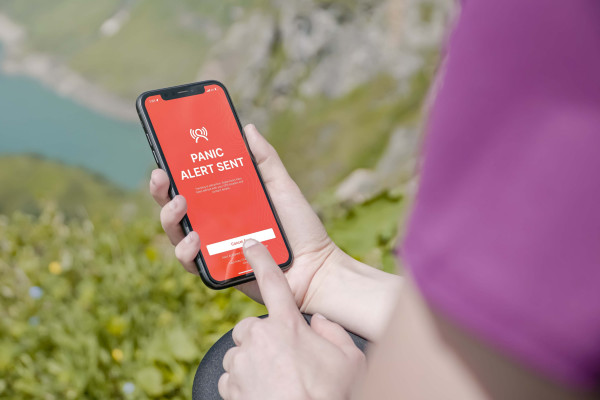 #1 - Features you actually need
When shopping around or a Personal Safety App there are many factors you need to consider. Like anything we use, you need to ensure the features meet your needs as an individual.
Do you require a simple process that notifies your Emergency Contacts if you have not checked in on time?

Do you require GPS location sharing so your loved ones can follow your adventures/journeys?

Can the app work without you having access to your phone and notify your Emergency Contacts if something goes wrong?

Is there a Panic button to call for help?
If you are after something a bit more advanced in terms of Out of Coverage safety or Lone Working safety within your field of work then perhaps you should consider looking at Lone Worker Safety Apps instead to ensure you are always fully covered.
#2 - Seek Simplicity.
In a case of emergency, you want to be able to call for help in a matter of seconds, if dialing emergency services is not an option for you, does the app have a Panic button that can notify your emergency contacts?
Apps that require a lot of attention to navigate through ads, surveys, and added personal data may complicate the main reason you are using the app, you want something that acts fast and can be used as soon as you need it.
#3 - Personal Data & Privacy
Digital security is an important factor to consider when choosing and using a Mobile app. An important factor to protecting your Personal Data and Privacy is knowing what data access these Personal Safety apps have.
Do they have access to your location? - If so, this is not always a bad thing but do you have full control over when you share this data and who else is it shared to?

Read the fine print, is there a Privacy Policy or Terms ad Conditions you can easily access that states what data they have access to and what happens to it?

Are they selling your data to third parties? - ensure when you register for the first time you read everything you agree upon including the Terms and Conditions.
#4 - Battery Drain
When shopping for a Personal Safety App, you want to ensure it will work when it's suppose to and you have full coverage with what you are doing. A major risk of running an app for a long period time is your device battery.
It is important that when you trial a product you take note on how much battery is drained per session and make the appropriate adjustments to reduce the amount of battery drain your phone has. Often switching on your Battery Saver mode on or a setting on in the app does the trick but becoming familiar to the changes in the app this may cause is something you need to explore during your trial.
Another point to consider is if the app will still notify your emergency contacts if your phone dies and you have not checked-in or finished your session/task. Does the app work on a cloud-server designed to alert contacts if they have not heard from you?
#5 - Price
Are there hidden costs to a "free app"? - A lot of Personal Safety Apps are free but require a small cost to access some features. Make sure you test the app and recognise the hidden costs before committing to one on your adventure.
Perhaps you are after a Personal Safety App that costs, are you obligated to a subscription or can you easily leave? Ensuring paid Personal Safety Apps meet your desired price point is often an important factor especially if you don't need to use the app everyday. Paid apps will naturally have more development resources and subsequently be more feature-rich and stable, it is worth considering spending a couple of dollars for peace of mind.
These are our Top 5 Tips on finding a Personal Safety App, if you still haven't found one for you! Get in touch with our team today and see if the GetHomeSafe Personal Safety App is for you!