Trip of the Month with Tom from GetHomeSafe
28 September 2022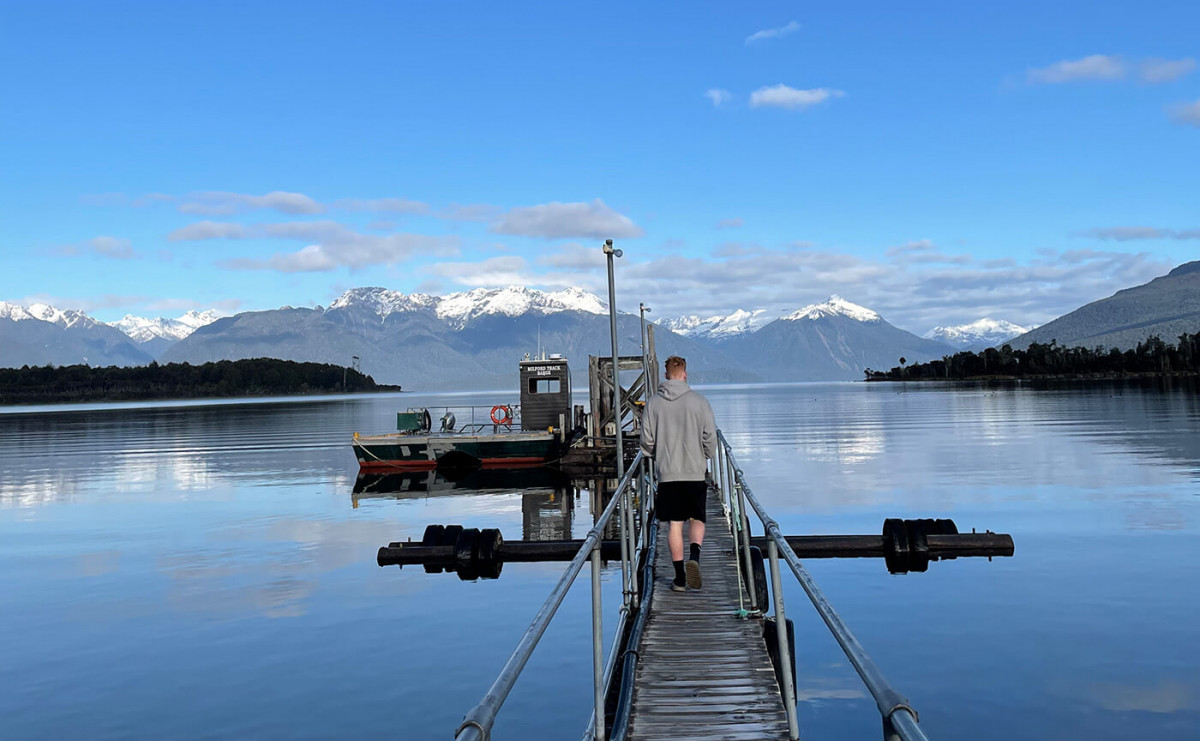 Te Anau and Milford Sound / Piopiotahi
Our GetHomeSafe Content Creator Tom Wallace recently had an adventure in Te Anau and the Milford Sound. Tom and his partner spent their time admiring the beautiful scenery, walking and going on a boat cruise.
Te Anau is the largest lake in the South Island, located 3.5 hours drive away from Dunedin. The lake is surrounded by snow-capped mountains and is home to trout and a few small salmon.
Milford Sound / Piopiotahi is known to be one of the most beautiful sceneries in New Zealand, and it truly lived up to the name. Milford Sound is actually a fiord, located in the Fiordland National Park. One of the main attractions is the boat tours, with experienced and knowledgeable boat captains to show you the area and provide information. There is also the possibility of experiencing some wildlife along the way.
"Te Anau was really nice, the weather was great so we got to go for a couple walks along the lake front". Tom then shares some details about Milford Sound "The drive there was amazing and beautiful, stopping at Mirror Lakes was a highlight and then of course the boat cruise was amazing, we saw a couple seals which the captain told us they had actually been abandoned by their colony."
The GetHomeSafe Personal Safety App was utilised on the drive from Te Anau to Milford Sound. "There was no phone reception on the drive so using the personal safety app definitely added an extra layer of safety and comfort."
To learn more about Personal Safety, get in touch today at support@gethomesafe.com